We may receive a commission when you use our links. Monkey Miles has partnered with CardRatings for our coverage of credit card products. Monkey Miles and CardRatings may receive a commission from card issuers. Opinions, reviews, analyses & recommendations are the author's alone, and have not been reviewed, endorsed or approved by any of these entities. We appreciate you using our links!!!
---
I've wondered for quite some time why Citi Thank You doesn't add AA into their transfer partner list. Citi has maintained a very long and strong relationship with American Airlines, but up until today, you could never convert their transferrable currency, Citi Thank You points, into AA miles. If you're wondering, there are only two programs that allow this transfer: Marriott Bonvoy ( 60k Marriott points = 25k AA miles)  and Bilt ( 1:1 transfer ).
But, this great deal ends today, November 13th. This makes the Citi Thank You Premier all time high offer…even better.
Here are the transfer ratios for each qualifying credit card
Normal Citi Transfer Partners:
Personally, I think Citi Thank You has an incredible list of partners; however, I do think it requires a larger skillset of redemption understanding than does Chase or Amex. With the temporary addition of AA…this is a game changer for them. In fact, if Citi adopted AA as a permanent partner, it could thrust Citi out of the 2nd tier and in the same conversation as Chase or Amex.
Citi Thank You Premier is offering an all-time high 80k welcome offer – it's hands down the most underrated card on the market
I think the Citi Thank You Premier is the most underrated credit card on the market and offering a list of benefits including: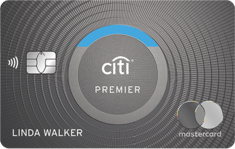 What are some great uses of American Airlines miles?
AA miles are some of the most versatile and useful miles in the game…but their best use isn't on American flights. Let's go through a few of the top ways I've used them:
Qatar Airways QSuites for 70k miles US to Middle East and 75k to Africa
Pop over to Doha, or fulfill your safari dreams by flying QSuites to Africa. Either way…it's an amazing way to use AA miles and get a good mat pilates session in your quad. Smiles guaranteed
Cathay Pacific Business Class to Asia for 70k miles
One of the absolute best ways to fly is Cathay Pacific business class – I've flown it a few times and can't wait to do it again.
Japan Airlines to Japan for 60k in Business and 85k in First
Japan isn't open just quite yet, but fingers crossed this winter or early next year borders will open to foreigners. Throwing AA miles to fly in Japan Airlines business class is an outstanding use.
Etihad business class to the middle east or Africa 70k or 75k respectively
Back in 2015, I flew to Africa on an Etihad dreamliner transiting via AUH and it's one phenomenal experience I'm eager to do again.
Flying American Airlines business class to Europe or South America for 57.5k
I love American's business class on the 787-9 or 772s – they are usually fit with Collins Aerospace Super Diamond seats which I think are one of the best in the biz. Tons of storage, roomy, and very comfortable. The biggest problem is finding the availability for just 57.5k. It's possible, but ordinarily quite rare.

Overall
This adds an incredible amount of value to the Citi Thank You program, and I'm hoping this is a harbinger of things to come on a more permanent basis. If Citi could add AA to their Thank You partner list full time…it would make the program much more attractive to many Americans.
Affiliate Disclosure
Monkey Miles has partnered with CardRatings for our coverage of credit card products. Monkey Miles and CardRatings may receive a commission from card issuers
---
Capital One lit the premium card market on fire when it dropped this card. It quickly was added to our wallet for the following reason!
♥ Earn 100k Bonus Points after $10k Spend in 6 months
♥$300 Annual Travel credit within Capital One Travel Portal
♥2x on every single purchase without limit
♥10x on hotels and car rentals purchased via Capital One Travel
♥5x on airfare purchased within Capital One Travel
♥Erase any travel purchase off your card at a penny a piece with Capital One Travel Eraser
♥Lounge access:
Access to the Capital One lounge network
Priority Pass access ( including restaurants for you and two guests ) Authorized Users have access as well
♥ 10k Anniversary Miles every year you keep the card – worth $100 in Capital One Travel or transferred to partners
♥$395 Annual Fee
If you spend more than $400 a year on travel, you'll quickly offset the annual fee with the $300 travel credit and 10k anniversary bonus. The rest is gravy. And you can add up to 4 Authorized Users fee free!
---