We may receive a commission when you use our links. Monkey Miles has partnered with CardRatings for our coverage of credit card products. Monkey Miles and CardRatings may receive a commission from card issuers. Monkey Miles is also a Senior Advisor to Bilt Rewards Opinions, reviews, analyses & recommendations are the author's alone, and have not been reviewed, endorsed or approved by any of these entities. As an Amazon Associate I earn from qualifying purchases.
---
Book Six Senses Hotels with IHG points
Dreaming of using IHG points on $1k a night villas with pools hanging over the Indian Ocean? Well…now you can. It's been nearly two years since IHG paid $300 million for uber lux brand Six Senses and finally we're getting the chance to throw some hard earned IHG points at some of their jaw dropping properties. In case you're wondering, some Six Senses properties had been bookable for quite some time ( Singapore's Duxton and Maxwell ), but they are now Marriott properties. Currently, there are 12 Six Senses Resorts bookable with IHG points.
Does a glass bottom bathtub, sitting on a glass bottom bungalow that hangs over the Indian Ocean with a window that looks out over the best view known to man sound luxurious? Don't tell me there is a netted hammock too. OMG, there is. Don't tell me I could basically do it free with points. You're telling me that too?! Yes, yes I am.
How does IHG price their award redemptions?
IHG uses a supply/demand model to price their award redemptions, or what many call dynamic pricing. As demand increases, and their supply of rooms decrease, IHG will price properties differently. This can be advantageous as well as frustrating since you could score an amazing deal if a property plummets in price – especially if it falls below 40k a night which is the threshold to use an IHG Premier free night certificate.
Here are the 12 Six Senses properties you can now use your IHG points to book
Starting April 27th, 2021 you'll be able to use your IHG points at 9 Six Senses Resorts. I found resorts ranging from 60k to 200k.  I will note that the 200k Six Senses resort is in the Seychelles and regularly prices in excess of $2k a night. Ridiculous. Keep an eye out for Covid restrictions as well as minimum stay requirements.
Six Senses Botanique (Brazil)
Six Senses Fiji (Fiji)
Six Senses Ibiza (Spain )
Six Senses Residences Courchevel ( France )
Six Senses Kaplankaya, Turkey
Six Senses Laamu (Maldives)
Six Senses Kanuhura ( Maldives )
Six Senses Shaharut, Israel.
Six Senses Ninh Van Bay (Vietnam)
Six Senses Uluwatu Bali (Indonesia)
Six Senses Yao Noi (Thailand)
Six Senses Zil Pasyon, Seychelles
When the program first debuted The Six Senses Vietnam started out at 75k points per night, it's now 144k per night. If you incorporated a 4th night free, you'd be paying 432k for 4 nights. If you accumulated those points at 1/2 a penny, you're talking about $500 a night, which is still cheaper than the $750 to $1k a night the resort charges, but no where near the deal it was when it first debuted.
The Six Senses Seychelles is screaming high at over 300k points per night. I'd love to stay here, but that is ridiculously expensive. IHG caps the number of points you can buy per year at 500k ( when the sale is buy 250k bet 250k ) unless you use the IHG Points + Cash trick, or take advantage of the USTA promos once a year. Neither of these count towards your maximum purchased points. Either way, even with an IHG credit card 4th night free, you're talking about almost 1 million points for a 4 nights stay. That's $1250 a night.
IHG Premier 4th night free perk works!
The Chase IHG Premier is well worth the annual fee solely because it offers a free night at IHG properties worldwide that price under 40k a night. You can also add points to that night to make a redemption work at higher levels. But, if you're looking at longer stays it can be incredibly value. Cardholders of the IHG Premier get a 4th night free when booking with IHG points.
Chase IHG Premier
Learn More here
Needless to say, this could be incredibly valuable on properties of this caliber. For instance, the Six Senses Maldives requires a 4 night stay. It was pricing at 100k per night. With the 4th night free, you'd end up spending just 300k. I tried it out and it works!
Earning enough IHG points to stay at these properties
There are you a few ways you can earn IHG points.
Staying at IHG properties
Transferring points from Chase Ultimate Rewards to IHG
Buy IHG points

IHG has allowed up to 250k point to be purchases with a 250k points bonus – the price was 1/2 a penny per point.

Buy IHG points with the IHG Cash + Points trick
Just a quick overview of the IHG Cash + Points trick
If you don't have enough points in your account for a booking, or you don't wish to use all of your points at that property, IHG will allow you to book that hotel with Cash + Points. Let's take a look at the following example.
This is for a hotel that requires 35k points per night. It also gives the option to pay 25k points + $60. That's effectively buying 10k points for $60 which is effectively $0.006. IHG views this is a de facto points purchases and is selling you the night as if it were paid completely in points and you were simply buying the amount that you don't have.
If you cancel that booking, you won't get your cash back, only the points, 35k of them to be exact.  Each night I was buying 10k points for $60, in total $840 bought me 140k points.
Can you see where I'm going? You can always buy IHG points, without limit, at 6/10 of one penny. This doesn't really make sense when point sales are running at 1/2 a penny per point, but if you see the property you want, and you're short on points, you can accumulate them this way. That means the example above for the Six Senses Maldives that required 300k points could be straight up purchased for $1800 by this method. That's $450 a night – over half the market rate.
10% back for legacy IHG cardholders
Hattip to reader Sonu who reminded me that IHG cardholders still get 10% back on all award bookings. This means that you could stay 4 nights at the Six Senses Bali for just 162k points, or $810 when points are on sale. Not bad for a property that runs $500-700 a night regularly.
This card no longer available, but many, like myself still hold it and happily  pay the $49 annual fee.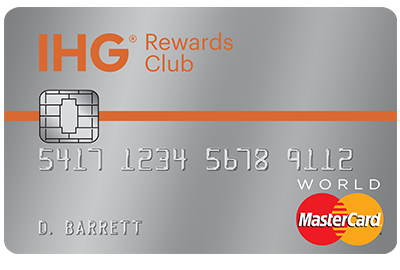 Needless to say…I'm excited about the Six Senses properties
Consider this added to my bucket list.
Affiliate Disclosure
Monkey Miles has partnered with CardRatings for our coverage of credit card products. Monkey Miles and CardRatings may receive a commission from card issuers.
---
Chase Sapphire Preferred® Card

A Monkey Miles favorite for beginners and point pros alike – a staple of our wallet that earns Premium transferrable Ultimate Rewards. $95 annual fee
♥ Earn 60k Bonus Points after $4k Spend in 3 months
♥Points are transferrable to over dozen partners, or redeemable for 1.25c in Chase travel
♥5x on travel purchased via Chase Travel and 2x everywhere else
♥3x on dining, including eligible delivery services, takeout and dining out
♥3x on select streaming
♥ 3x points on online grocery purchases (excluding Target, Walmart and wholesale clubs 
♥ $50 Annual Credit on hotel stays purchased via Ultimate Rewards. *New cardmembers can get this credit immediately – existing cardmembers get it after anniversary
♥ 10% Anniversary Point Bonus. Spend $10k in a year, get 1k bonus points.
---